COVID GUIDELINES AT LE MOULIN
PLEASE NOTE, THESE GUIDELINES ARE REGULARLY UPDATED SO PLEASE CHECK IN THE WEEK BEFORE YOUR ARRIVAL FOR ANY CHANGES
Arrival Guidelines at the Moulin
We ask that all those arriving at the Moulin take a self-test three to four days before arrival.  
We also ask that each participant bring a self test to perform mid-stay.
If you believe you have been in contact with a person affected by the Covid-19 virus in the past week, please test regularly before your arrival.
The safest way for us to take care of each other is to take maximum precautions during the week preceding your participation.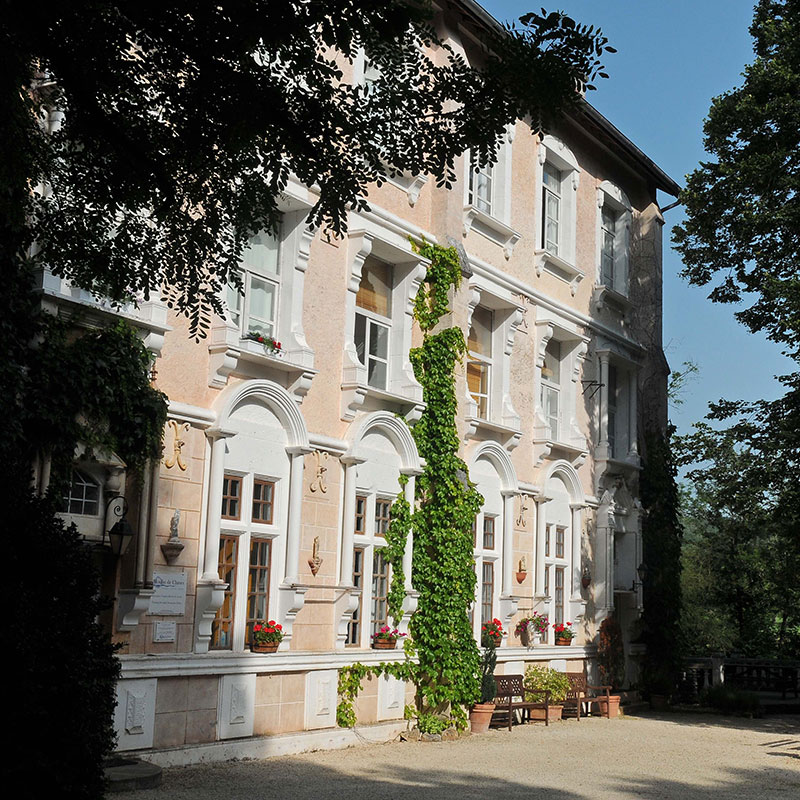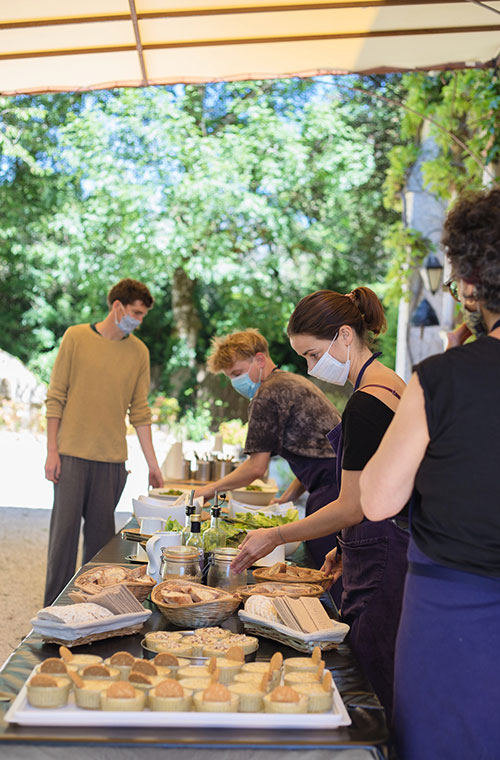 AT LE MOULIN
Upon arrival please avoid physical contact and respect the metre of physical distancing (sides, front and back).
To best maintain physical distancing, maximum numbers will be limited this year.
Masks are to be worn at all times in the kitchen and when helping yourself to food at meal times.
In the meditation hall the wearing of masks is at the discretion of the teacher.
Anyone presenting COVID-like symptoms (including allergies) is to wear a mask at all times;
We  strongly encourage those who wish continue to wear a mask, to do so whilst at Le Moulin.
As many activities as possible will be held outside. Meals will be served and eaten in the park area and under our new 60m2 awning or, during bad weather, in the rooms.
We also advise you to take the recommended precautions whilst travelling to Le Moulin, i.e. social distancing, hygiene precautions, wearing a mask, etc.
For hygienic purposes you will need to bring the following personal items:
Your own tea cup and water bottle (in the meditation halls, please use only sealed containers)
 A self-test to perform midstay
Sufficient masks to wear in the kitchen and for serving at meal times
IN THE EVENT OF A COVID CONTAMINATION

• If a person experiences COVID-19 symptoms before their arrival at the Moulin, (cough, sore throat, restricted breathing, fever / high temperature, loss of taste and smell, loss of energy…) they should test regularly before travelling to the Moulin, and only come to the Moulin if test results are negative.
• If a person arrives and is symptomatic we would ask them to isolate until they have performed a test.
• If a person develops symptoms whilst at Le Moulin, they will be asked to isolate and test. If they are positive, but not in a critical state, they will need to make arrangements to go home in the safest way possible. If in a critical state, the SAMU (EMS) will be contacted.
We take best care of ourselves and each other through mutual cooperation, with careful and caring awareness and with respect for each and everyone of us. We look forward to welcoming you to Le Moulin, navigating these new situations and living and practicing together.