We are just outside the village of Cubjac, 120km from Bordeaux International Airport, and 90 minutes from Limoges, Brive and Bergerac, each of which have a Ryanair airport.
From Limoges, Bergerac, Bordeaux or Paris, there are trains to Perigueux. Once at Perigueux train station, you can take a local bus or a taxi. Below are further details.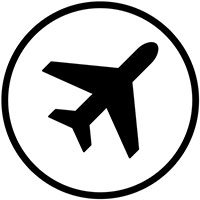 There are four international airports to chose from. Bordeaux is farthest away but has the most international flights. Limoges airport, Bergerac airport and Brive airport are closer and have flights from Ryanair. Limoges is the best option if you are flying from the UK but Bordeaux has a regular airport bus service to the train station. From these airports you then need to get to Perigueux – by train is the best option from Limoges and Bordeaux and by bus from Bergerac.

There is a train station in Perigueux . A local line also connects Bordeaux, Limoges and Brive la Gaillarde with Perigueux. Trains leave regularly and often from Bordeaux St Jean to Perigueux. See below By Taxi about being picked up at the train stations.
Please be aware that all the timetables below are only valid until early July (after this date times may vary slightly so please check your travel using the Oui.SNCF site which includes track repairs.
The SNCF app is really worth downloading and can make you train journey much easier – allowing you to buy tickets directly on your phone and check timetables quickly and reliably.

A local bus leaves from Perigueux (centre of town on the Cours Montaigne, behind the big cinema complex) going to Cubjac in the evenings. The bus route is Perigueux-Hautefort-Clairvivre. Get off in Cubjac opposite the Mairie. Buses depart Perigueux at different time depending on the school year and weekends/public holidays. The journey takes about an hour. There are very limited buses at the weekends. Also these times are subject to change. maps.mybus.io/dordogne/voyager/arrets/perigueux-place-tourny|1841/
The easiest way to check bus time is by using google. Type in 'Perigueux Cubjac Bus' and google will provide all the information you need.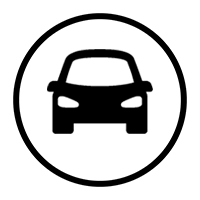 Cubjac is 20km from Perigueux going east on the D5. Follow the signs for Bassillac airport and Hautefort. If you come via Brive la Gaillard then follow the N89 direction Perigueux. Just after you pass through Thenon take the turning signed Cubjac on the right hand side.
There is also the possibility of offering car rides to other participants attending the same event. Once the retreat is booked and confirmed you will receive information about how to do this.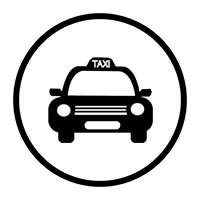 If you wish to organise a taxi to Le Moulin you can contact Gilles Grivelet directly on his mobile no: +33 (0)6 46 35 19 42 or write to him on [email protected], giving details of the date and time you will arrive at Perigueux train station.
Gilles (who also speaks some english), organises local transport to and from the Moulin. He groups people together as much as possible to make the fare less expensive.
He can also organises lifts from Limoges airport and Limoges train station. Once again contact him directly for prices.
WHEN YOU ARRIVE IN CUBJAC
From the Mairie (village centre beside the bridge) follow the road out of the village in the Hautefort direction past the Post office on your right and the Proxi mini-market on your left. You will see a sign for Le Moulin after 300 meters on the right hand side. Follow the track for another 200 meters and you will come to our gates.
Please remember do not arrive at Le Moulin before 14h on the arrival day of your course.
Once at Le Moulin the taxis ride back to Perigueux can be organised by yourselves by writing down your date and time of trains.
These will then be grouped together and our taxi man Gilles will be contacted to pick you up at the designated time.
Please allow one hour to get to Perigueux train station.